50% of Draw Proceeds Support
IronPigs Charities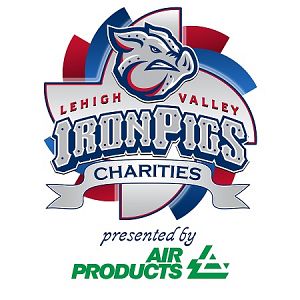 Established in October, 2007, before the IronPigs ever played a game, IronPigs Charities was created to provide educational and recreational opportunities for Lehigh Valley Youth.

IronPigs Charities is presented by The Air Products Foundation. Thank you to The Air Products Foundation for their continuous support of IronPigs Charities and the Lehigh Valley community.

IronPigs Charities is governed by a 14 member Board of Directors. The Board meets four times annually (March, June, September, December).